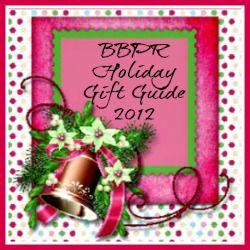 Choose Nickelodeon For The Holidays 🙂
Nickelodeon is bringing out the fun this holiday with their cool toys, video games, dolls, and more!
Remember Gak? I sure do. It was a rave when I was a kid and seems to be even more popular since it's recent return. This gak copier is the coolest and allows you to draw and transfer your creation to the Gak. Once it's done, stretch it in all kinds of ways for added fun. Your kids will go wild and crazy bending and squishing it until they have had enough. When that happens, it's time to reuse and make as many creations as you want to. The choice is up to you. Afraid of getting messy? Use the splash mat to keep everything in one place. This Gak copier will make the perfect gift for both boys and girls 6+ this holiday. You'll keep them busy with this one!
Winx club dolls are extremely popular in my house. The girls love watching the cartoons when they come on and love the dolls. These dolls are totally cute and keep these young girls imaginations flowing. Their wings come on and off so your fairy can change to her human form at any time. Let your little one use their magical membership card to unlock some pretty cool features on Nick!
Those crazy students of Hollywood Arts are at it again in this new Victorious game "Taking The Lead". Can you tell that we watch a lot of Nickelodeon at my house? Anyway, this game allows you to be Victoria Justice by trying to get that lead part for an upcoming school play and beating Jade. What kind of game would it be without hanging out with your besties Kat, Beck, Ronnie, and Andre? You know they are always along for the ride. With over 20 mini games, this is sure to keep those kiddo's out of your hair for a little bit.
Check out Nick.com for these items and more. There is sure to be something there the kids will love and to help you finish up the last minute holiday shopping!
Disclaimer: The previous post may contain affiliate links. If these links are clicked, I may receive monetary compensation. If the previous post is a product review, I was given the product to facilitate the review. Regardless, all opinions are my own. I only recommend products that I truly believe will benefit my readers. My full disclosure policy can be found under the disclosure tab above.