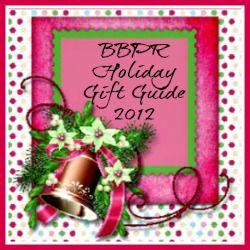 To my women and mothers out there, have you ever wished you could always be hands free? As a mother with three girls who loves to be out a lot, I need to be hands on at all times. My children are a little older now but when they were smaller I would find myself having to chase them down in the stores while trying to get my shop on. This was kind of hard when having extra baggage and other items to tend to. While we don't all deal with this same circumstance, I have a strong feeling that there are plenty of times where you don't want to have to carry something in your hands and still be able to keep full attention on the little ones.
Sonja Pettingill came up with an invention to solve this issue that a majority of us moms face. As a geologist working in the field for many years, she would lug all of her gear in jackets with plenty of pockets to have her hands free for work. When she became a mother she knew she needed something similar to carry all her baby gear. Soon after, the idea of the Mom's utility vest came along. Although many variations have been tested, this final design has been determined to be better for your back, neck and shoulders than your traditional diaper bag.
The mom's utility vest has 16 pockets where you can secure any items you need for long trips, outings, hikes, and even just to play at the park with the kids. You don't always want to carry a purse or diaper bag with you so this makes it easier for us all to be hands free and on the go. Easily store diapers, keys, lotion, papers, pens, or whatever else you might need in this vest. You are free to chase and watch after your little ones without having to worry about leaving your bag or purse somewhere and someone taking it.  As you can see, there are pockets in the front, back, and on the inside of the vest so there is plenty of room to fit any and everything you need. I love how lightweight but still stylish this vest is. It's not bulky and comes in colors to match any outfit you are wearing. I truly wish that this vest was around when my girls were a lot smaller. It would have been much easier to be out and about. I usually just stick everything I need in my purse but I can carry everything I need on my person. I don't even have to carry my purse with me if I don't want to. I can throw my licence,  keys, chap stick, and money right in the pockets.
What about the little ones? She has even thought about them. I know my girls love to bring their little toys with them on trips to the store and to their grandparents house. The Kuvvy is an adorable reversible vest that the girls were so excited to see come with mine. It's a lighter version of the moms utility vest made just for kids and has seven pockets. These were a huge hit in my house. They immediately chose the one they wanted to wear to school the next day! They too can be hands free.
 Vestopia offers the mom's utility vest for $98 and the Kuvvy for $48. Both are well worth every single penny. The kids and I both love them!! Be sure to take a look and see what other events and promotions they have coming up on their facebook and twitter pages.
Disclaimer: The previous post may contain affiliate links. If these links are clicked, I may receive monetary compensation. If the previous post is a product review, I was given the product to facilitate the review. Regardless, all opinions are my own. I only recommend products that I truly believe will benefit my readers. My full disclosure policy can be found under the disclosure tab above.