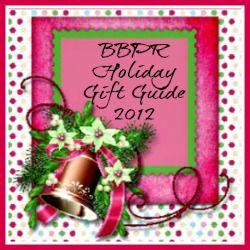 What do you get for a hubby that has just about everything? Mine is a musician that writes and records plenty of songs, some dating back five years or more. It's only right to have a device to back up all of those important files, new and old. He has been saying for quite some time now that he needs an external hard drive to have just in case.
The Seagate backup plus portable drive is light, portable, and can be taken anywhere you need to go. The blue one we received to review is such a beautiful color but also comes in red, silver, and black. You can use it for the Mac or PC and setting it up is extremely easy. Mac users can upgrade to Thunderbolt technology or Firewire 800 to increase transfer speed. This device allows you to store and upload all of your social media photos with one easy step too.
The hubby loves this device and was beyond excited when this showed up at our doorstep. Looking at the photo above you are able to see that you can just place this in your bag and have it with you anytime it is needed. The hubby takes trips back and forth to Philly so being able to carry something so light as this has been a life saver. He is able to free up space on his computer from old files that have been sitting there but he doesn't want to get rid of. We know that his data is safe and secure when using this device. Ours came with a storage capacity of 1TB but also can be purchased in 750GB and 500GB. This would make a perfect gift for just about anyone in your life this holiday season.
Disclaimer: The previous post may contain affiliate links. If these links are clicked, I may receive monetary compensation. If the previous post is a product review, I was given the product to facilitate the review. Regardless, all opinions are my own. I only recommend products that I truly believe will benefit my readers. My full disclosure policy can be found under the disclosure tab above.