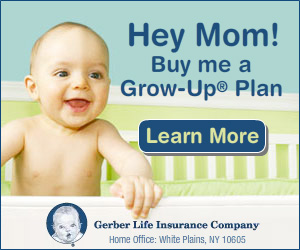 Disclaimer: This post contains affiliate links. If these links are clicked, I may receive monetary compensation.

Have you requested a free child safety ID card from Gerber?  These are great to have on hand just in case (lord forbid) anything should happen. There is no obligation to buy anything and it is free when you request a quote from Gerber Life Insurance.
Each card has a place to put valuable information like your child's fingerprints, birth date, height, and weight. Great for a keepsake! To get your free card just fill out the first two pages of information. You don't have to give any credit card information unless you want to buy.
Grab your own child safety ID card today by clicking the image above!!